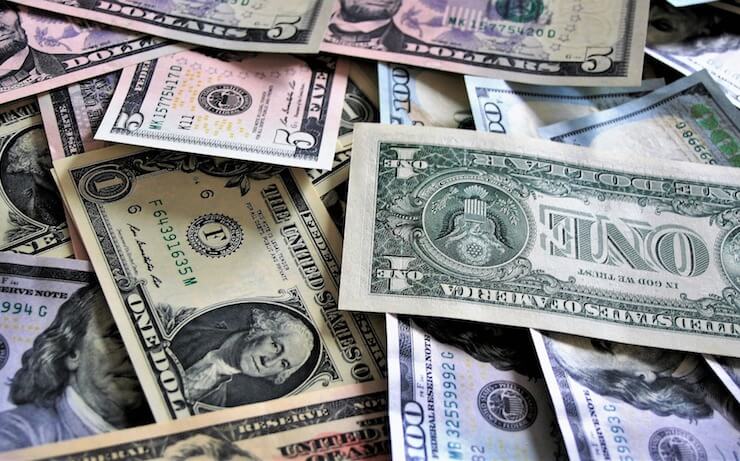 Real estate will always be a hot commodity. It is very hard and expensive to recreate and people are always out buying properties. This is even in times of recession. If you have an unused lot but you have no plans on selling it nor do you intend to build a home in it anytime soon, why not explore money-making opportunities? While waiting for your lot to appreciate, you can earn passive income and still keep the property under your name.
Here's how property owners are making cash out of their empty lot. But before you explore these strategies, check your local regulations to avoid getting unnecessary fines.
Turn It Into a Parking Lot
Is your lot located in a prime location? Are there are lots of cars and people are having a hard time finding secure parking? Then why not turn this into a paid parking lot?
You will be surprised by how much money you can actually make for giving car owners a safe place to park their cars. People who use their cars to go to and from their workplaces often struggle to find a decent parking lot. Even apartment complexes don't have enough parking for their tenants who have more than one car.
With a little bit of clean up and preparation, you can turn your old lot into a suitable commercial parking space. Make sure to get rid of any unnecessary clutter, fill up any holes, cut the grass inside and around the area, and invest in concrete repair or leveling services. Keep the lot safe and secure and employ someone to facilitate the area to start making cash.
Start a Community Garden
If you always loved gardening, why not turn your lot into a community garden? Work with local government officials to get the necessary permit and start building a more tight-knit community. It also helps create a healthier, cleaner environment, promotes a healthy lifestyle, and proves to be a great education opportunity for the young and old.
One has two choices when starting a community garden. You can turn it into a non-profit organization to enjoy tax exemptions and help the community especially the food banks in your area by providing fresh and free produce. You can also turn it into a business where your members get to use the garden by paying an ongoing fee.
Start Your Own Farm
If you have land suitable for planting, and you really love gardening but are not keen on sharing the land with others, then you can consider growing produce and selling them to your local farmer's market. You can make use of your green thumb to grow all sorts of produce, like vegetables, fruits, and even flowers and other plants. Check the soil, climate and other factors in your lot are favorable to the type of produce you plan on planting.
An urban farm can be a good way to turn your love for farming and gardening into a profitable hobby. While you're at it, you can also use the extra space to make your own honey. Your bees will surely thrive especially with all the honey they can get from your flowers while you can also sell their honey to your neighbors.
Go for a Pet Sitting Business
In 2019, the global pet sitting industry was valued at $2.6 billion. If you simply love pets especially dogs, why not turn your lot into a pet-sitting business? Many pet owners work away from home which means their dogs are left behind with no one to care for them.
You have a raw land where pets can roam freely while you get to spend your time taking care of playful dogs. Pet owners would love their furry friends in a safe environment where they can thrive and play all day. Instead of simply walking dogs as a side job, you can pet-sit instead and get paid for doing what you love best, which is playing with as many dogs as possible.
Use It as an Outdoor Storage Facility
Many people these days are in dire need of secure storage space to store their large items like RVs, trailers, and equipment. Those who went on buying boats during COVID-19 will surely need a large enough space outside their home to store their boats. With your empty lot lying around, you can turn this into a profitable outdoor storage facility.
In most cases, you only need to have a secure lot to keep trespassers from loitering in your lot. The security of the stored items is your number one priority. Make sure you have a locked gate, a large fence, or a tall enough wall in your property to better secure the area for thieves and unwanted guests.
There are a lot of things you can do to make money out of your empty lot. This allows you to still make some cash without having to let go of your property. Consider your options, the risks, and advantages and your local regulations before you commit to any of these tactics.
Meta title: Creative Ways to Turn Your Vacant Lot Into a Money-Making Machine
Meta desc: When selling your empty lot is not an option, your next choice is to turn it into a milking cow. Here are a few ideas that can quickly help you generate passive income with your lot in no time.